In this post, I would address two things - video quality and audio quality. If you've been relying solely on the camera and microphone from your laptop or device, and later you realized that was not what you expected in the first place, then you will need one or more of the following.
The All in One Device
Zoom Corporation has provided some devices that can handle your need on video and audio for online class or meeting. They are: the Q2n, the Q2n-4K, and the more superior device named Q8. Although Zoom Corporation claims that those devices are for specifically made for musicians, but academics can take advantage from features that basic Q2n and the Q2n-4K offer. Besides, Zoom Corporation also has the Q8 which unites high-definition video with high-resolution audio. It is just similar with Q2n and Q2n-4K in terms of functions. However, the Q8 is much more superior in terms of hardware attached on it.
They are simply video cameras with built-in microphone capsules. These video cameras are different with others that they are made by Zoom Corporation which has been very famous for audio stuff. If what you need is crystal-clear audio with pretty good video quality, then Zoom Q2n, Zoom Q2n-4K, or Zoom Q8 should be in your purchase list.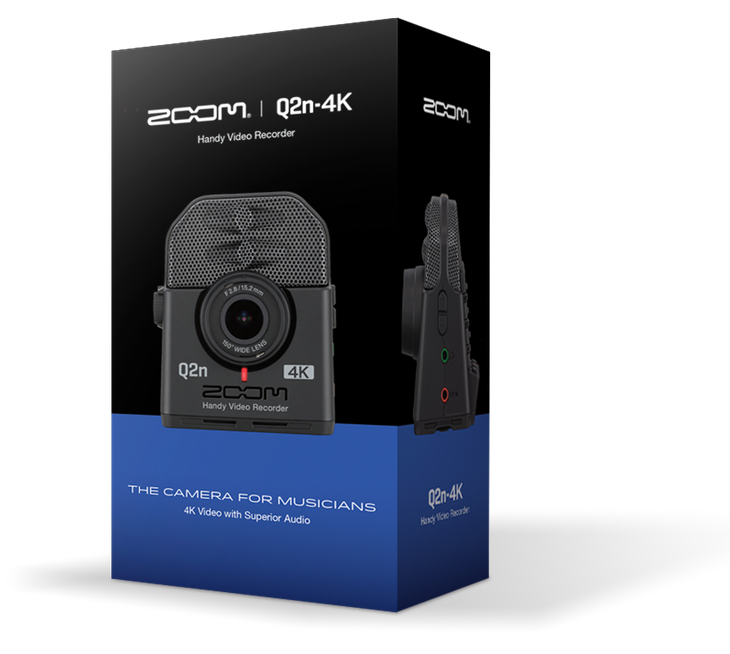 All devices mentioned has high quality microphone capsules which are built-in. The most advanced feature that academics can utilize is that it enables its user to use the device as webcam for online classroom or online meeting. Simply plug the device into your laptop, set the video and audio input to device you connect on your laptop, and you are good to go.
These devices also support external microphone input. With this feature, you can use lavalier microphone for more focused sound. Using lavalier microphone can eliminate environment noise a bit so that your listeners can focus only on your voice. Besides, it has dedicated 3.5mm output for you to attach your headset/earphone/headphone. This feature allows you to listen to your own voice and listen to online meeting participants' voice at the same time.
Click to read the actual specifications and/or to buy the Zoom Q2n-4k
Separate Equipment
You can purchase the equipment separately if you only need one of the two necessities - audio or video.
If you are satisfied enough with the quality of your laptop camera, or if you already have a webcam, then all you need is an audio interface or a mixer interface. This audio equipment, as the name suggests, would only handle your need on audio. There are some popular audio interfaces or mixer interfaces that are available on the market nowadays.
Audio Interface / Mixer Interface
Here are the list of audio interface and mixer interface.
Zoom H8, Zoom H6, Zoom H5, Zoom H1n
Devices mention on the sub-title above are portable recorders from Zoom Corporation that you can utulize to record interview or lecture. They can also be utilized as audio interface that deliver high quality sound for your online classroom or online meeting . All have dedicated condenser microphone capsules and support external microphone input.
Number behind the series, like 8 in H8, refers to number of inputs that the handy recorder has - as Zoom Corporation promotes. But that is not really what you get instead you buy one or two accessories that suit with the unit.
The actual inputs of Zoom H8 is only 6 inputs but it is expandable to 8 and even 12 inputs if you buy additional accessories. For Zoom H6, you can only get 4 inputs if you buy the unit only. Zoom H5 only has 2 inputs. Zoom H1n appears as advertised - it has only 1 3.5mm jack input.
Zoom F1-LP / Zoom F1-SP
This is also from Zoom Corporation. Zoom F1 is miniature sized field recorder which comes with either lavalier microphone (LP series) and shotgun microphone (SP series). It can also be utilized as audio interface when it is conencted to laptop. To utilize it as audio interface, you can simply connect it through micro-USB cable while your Zoom F1 turned on and choose 'audio interface' when pop up message appears on the screen.
CEntrance Mixerface R4
It has dual input for microphone with dedicated gain level input for each microphone (if you attach two microphones on it). CEntrance Mixerface R4 comes in several versions. The R4r comes with dedicated micro-SD card slot that enables you to record your online conversation. Thing to note if you prefer this one is that you should attach microphone - meaning that if you do not have any microphone, then you should provide it by your own. Among all devices I mentioned in this page, I go for Mixerface R4 for its portability, battery-based power, and quality.
---
Note: I earn a little from your purchase from the links I provided on this page.